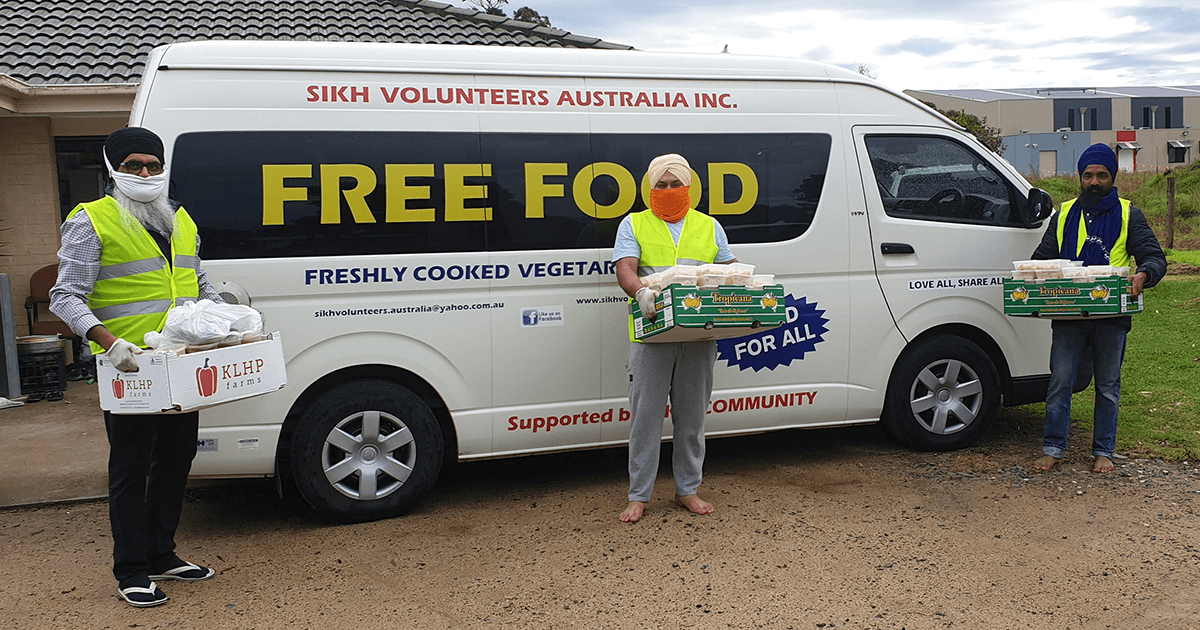 "We are inspired by Victorians supporting each other during the coronavirus crisis."


(www.multiculturalcommission.vic.gov.au)

MELBOURNE, 15 Apr 2020:
Sikh communities across Victoria have come together to deliver free meals to those affected by coronavirus (COVID-19).
One example is Sikh Volunteers Australia, who deliver 800 meals every day with 13 delivery vehicles.
Manpreet Singh, from Sikh Volunteers Australia, said it was important to support others during these difficult times.
"Especially during this time, we need to help each other. If you can help, you should help," he said.
When Mr Singh takes the phone orders, he said many people have been sharing their stories of how coronavirus has affected them.
"When they tell me their stories, it's very hard, but that's why I do this to help our community."
In preparing the meals, he said they have adapted their way of operating adhere to the new Stage 3 health and safety restrictions.