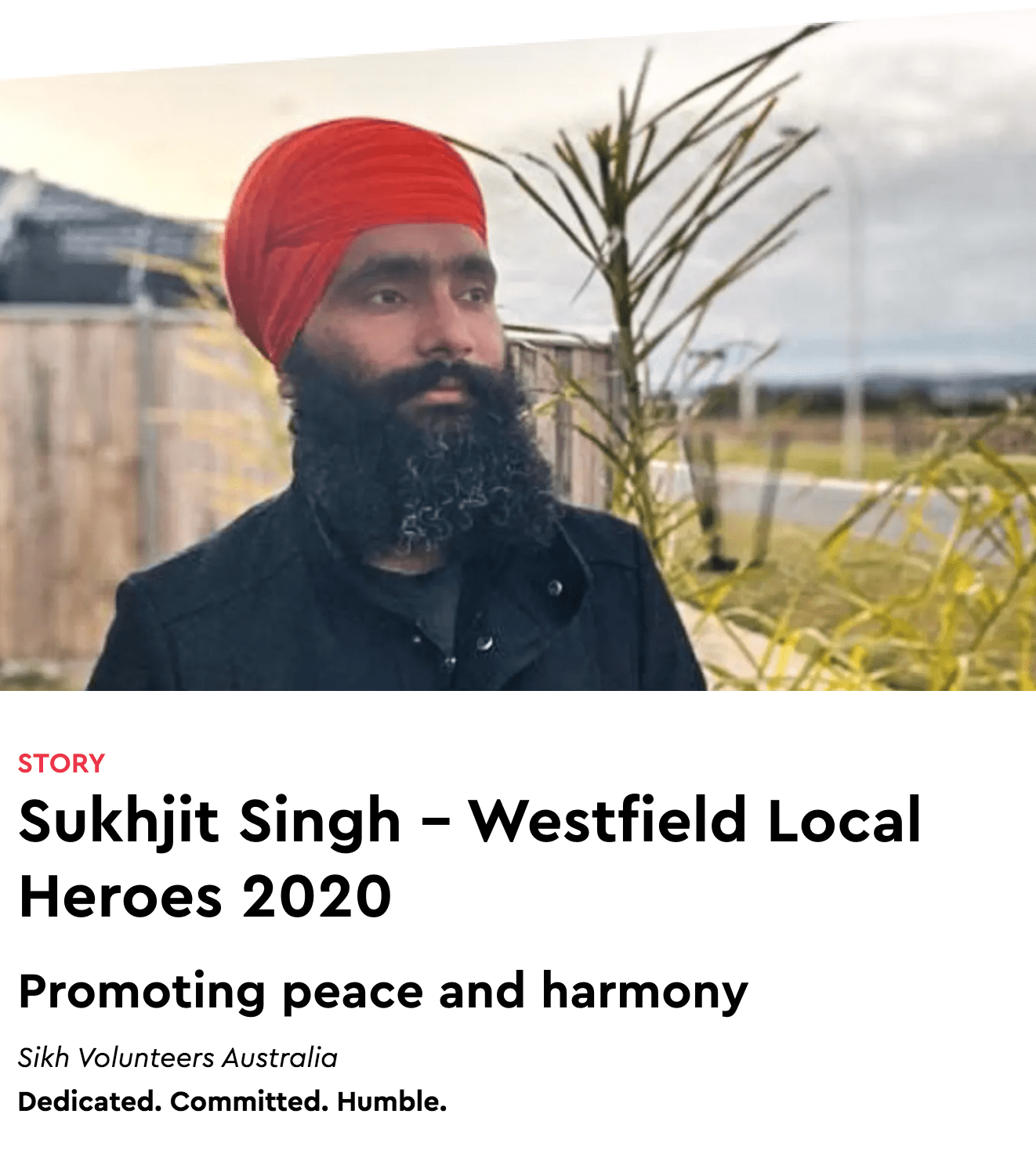 Sikh Volunteers Australia takes pride in announcing that one of the recipent of the 2020 Westfield Local Heroes Award for Fountain Gate is one of our volunteer – Sukhjit Singh.
Amongst only 3 inspiring local leaders nominated and voted for by the community, he receives an award of $10,000 for his affiliated organisation to help in important work to grow.
Sikh Volunteers Australia is honoured to be the affiliated organisation where Sukhjit is a dedicated and committed volunteer.
Westfield Local Heroes is a community recognition and grants program, connecting and enriching local communities. Launched in 2018, the program spans 42 trade areas across Australia and New Zealand. In 2020, a total of $1.26 million was awarded to 126 local organisations.