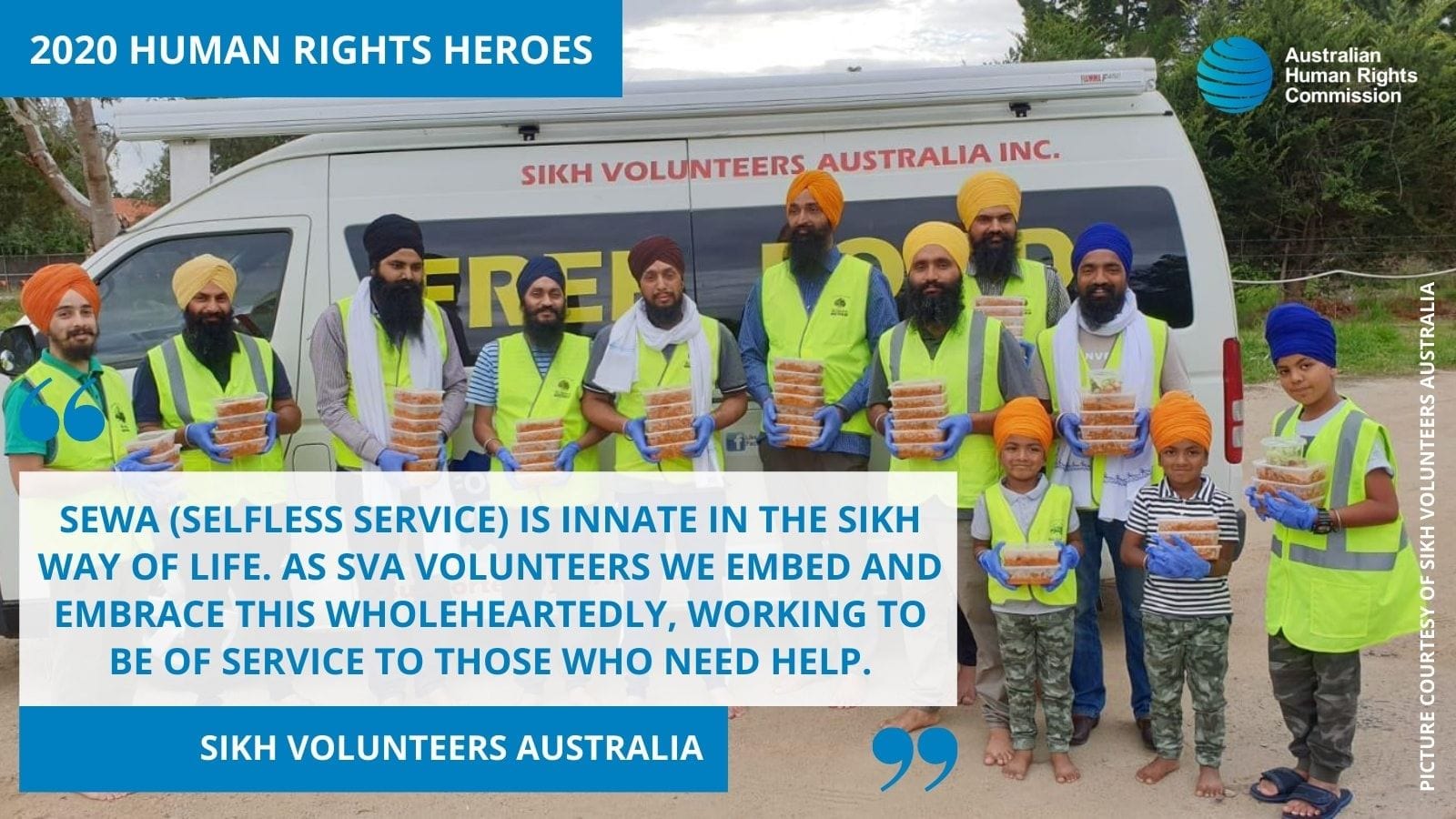 Today marks a historic day in the journey of Sikh Volunteers Australia. The organisation has been honoured by the Australian Human Rights Commission and awarded the Australian Human Rights Heroes 2020 award.
With utmost humility and modesty SVA want to thanks all volunteers, generous donors, all community members basically everyone for their valuable contribution and making this possible.
Earlier in the year, the Australian Human Rights Commission invited the public to nominate the people and organisations who they felt had made the most positive and inspiring contribution to human rights on the ground in Australia.
Celebrating the 2020 Human Rights Heroes
"The ten finalists of our 2020 #HumanRightsHeroes campaign represent the very best among us," said Australian Human Rights Commission President, Emeritus Professor Rosalind Croucher AM.
"These are people who have fought hard to protect the human rights of others in the community, who have selflessly put others before themselves – often in dangerous situations.
"They have defended Indigenous heritage, they have furthered the right to education, and – above all – they have protected people's lives.
"The #HumanRightsHeroes campaign is our way of thanking and recognising these people and organisations who have made a genuine difference in this difficult year. The Commission invites everyone to join with us in celebrating them and the work they do."