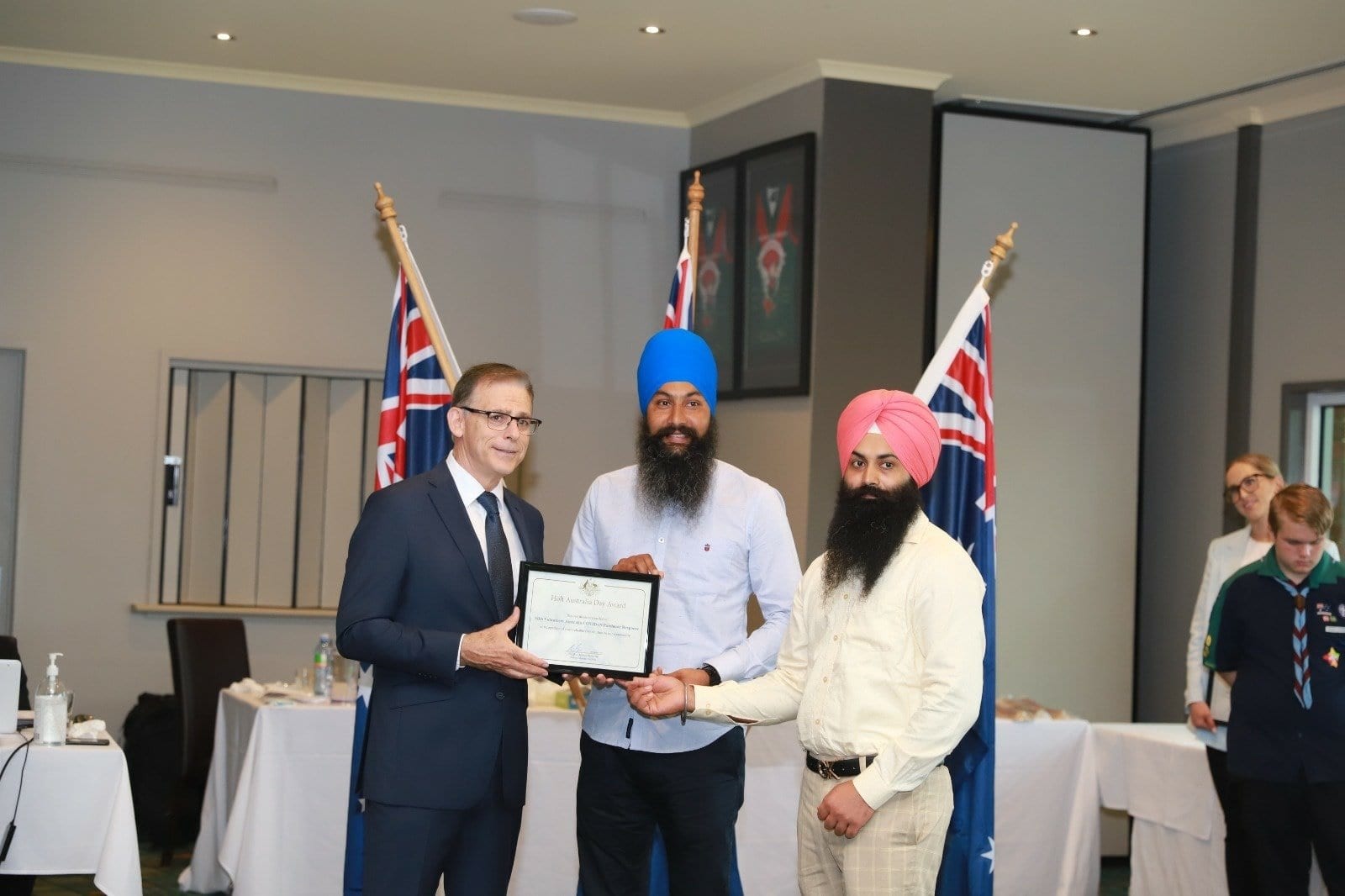 Sikh Volunteers Australia were one of 4 organisations awarded the Holt Australia Day Award 2021 . Also receiving the award were 30 individuals being recognised for selfless service to the community and country.
The award was presented by Hon. Anthony Byrne MP, Federal Member for Holt. Speaking at the award ceremony in Tooradin on 26 Jan 2021, Hon. Anthony Bryne honoured the award recipients and all those who have contributed to make the community and country a better place for everyone.
Hon. Anthony Bryne:
"…But today I do want to give our unsung heroes some recognition. I do this because I want to thank them on behalf of a very grateful community for their contribution.
I want on do this here in Tooradin in this most Australian township on this day. Because your stories, the stories of the award recipients show us the best of Australia. And we as a community want to take time to, thank you for your works and what you've done.
There are many such diverse stories that we will read out to, you today. But our diversity is our strength. It always will be. So today I hope you all enjoy these stories.
Quintessential Australian stories.
Stories of achievement, of sacrifice, of overcoming challenges, of passion for our community and our country. Your stories are our stories that make up the rich tapestry of our most beautiful country.
Today we celebrate you, we honour you, we thank you.
Happy Australia Day."