The Sikh Volunteers Australia (SVA) team drove 12 hours to the NSW flood stricken areas to provide freshly cooked Vegetarian Lunch and Dinner to local residents of Oxley Island, Manning Point, Taree and Old Bar. The residents needed assistance after their properties were affected by the floods.
SVA team supported the residents who had now the daunting tasks to do post flood cleaning, due to electricity and gas shut down residents were unable to cook.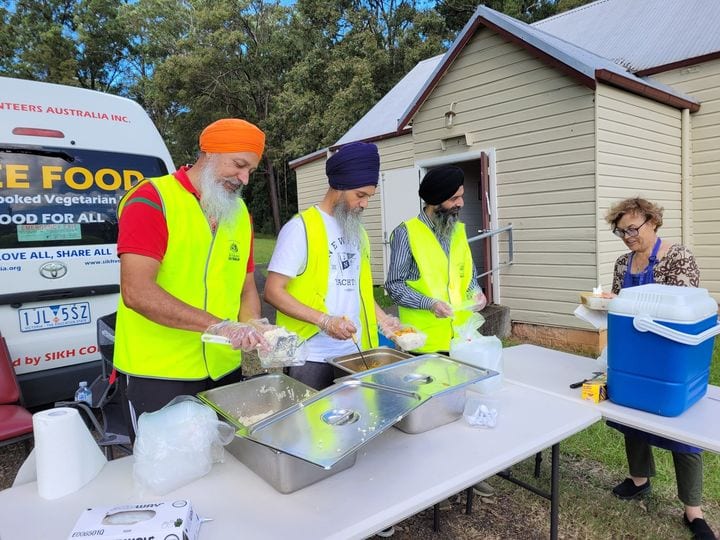 SVA is so thankful to all our volunteers for showing their strength in this hard time.
SVA is humbled and honoured by the kind words of appreciation by the Oxley Island Hall Committee.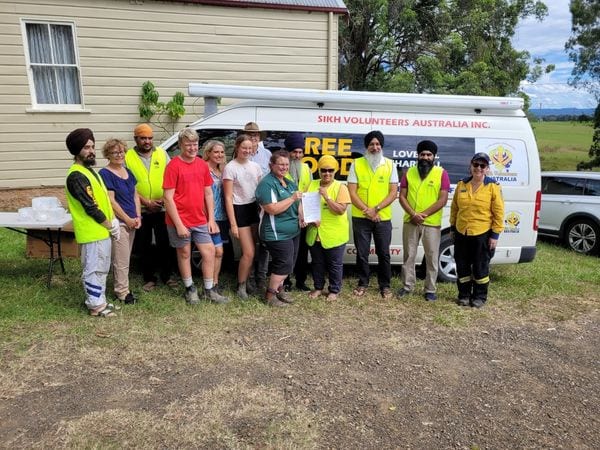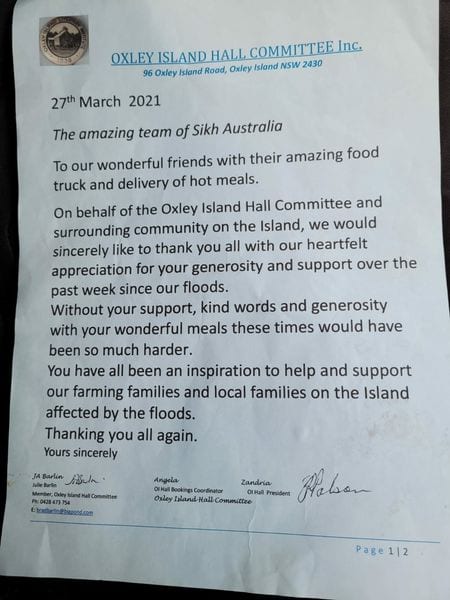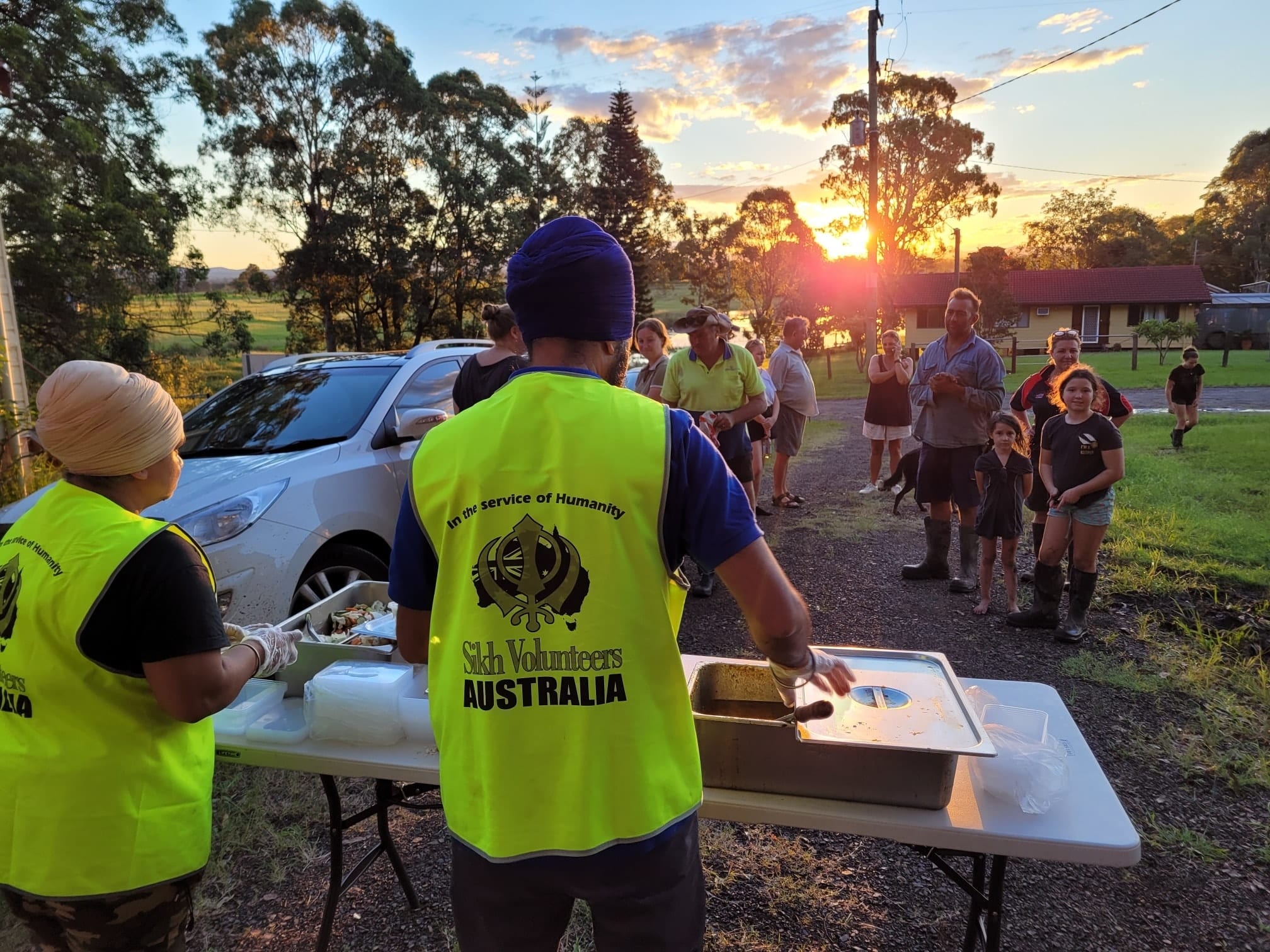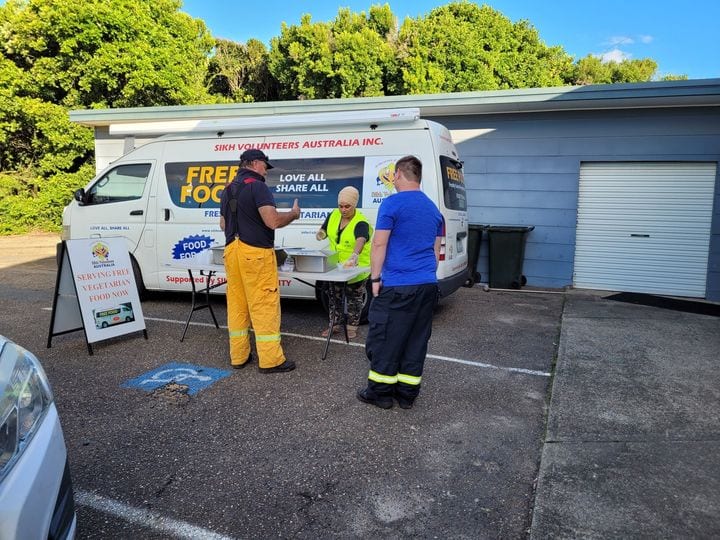 SVA team at Croki, serving freshly cooked food to locals who are doing hard work to clean their houses.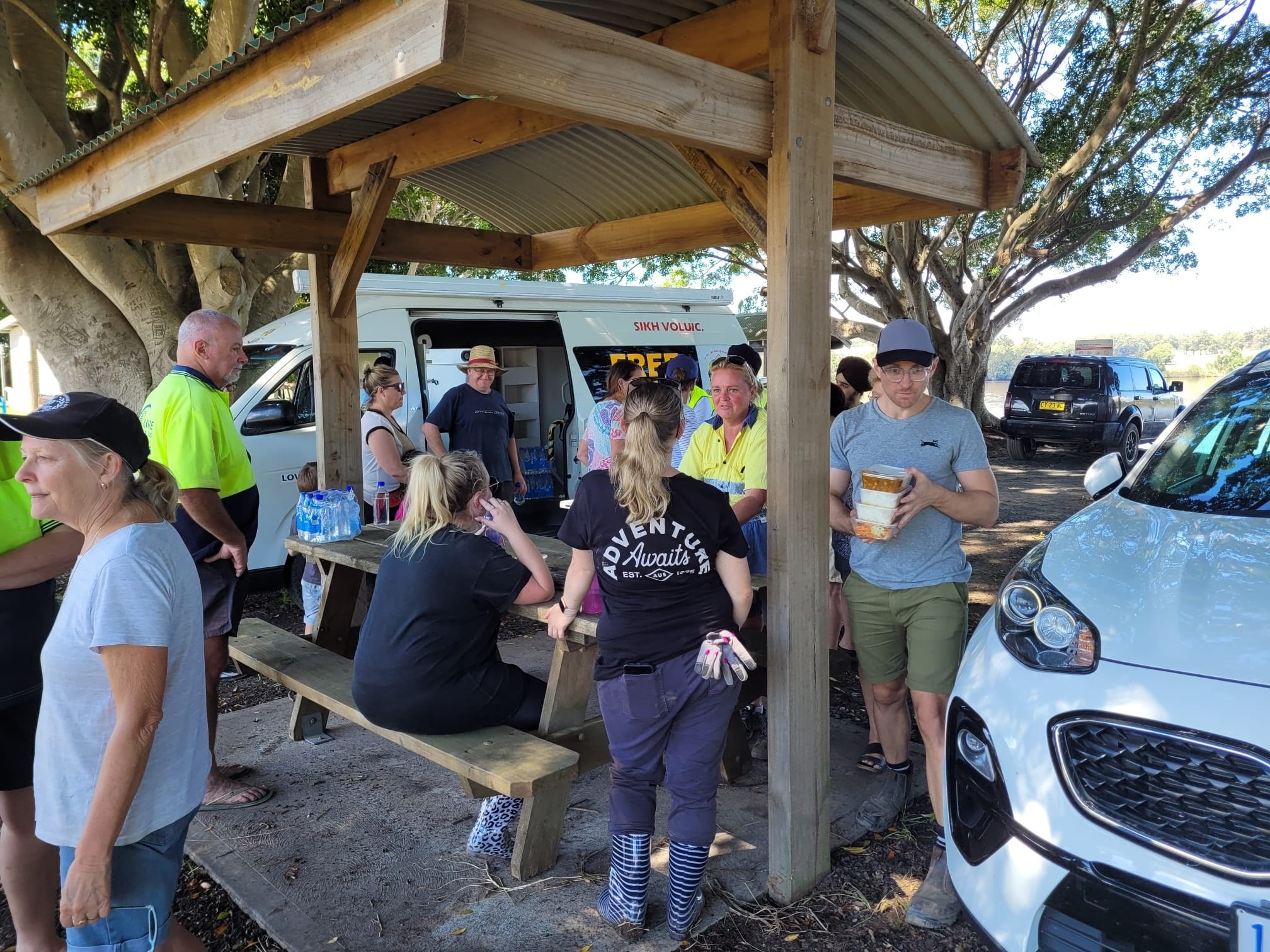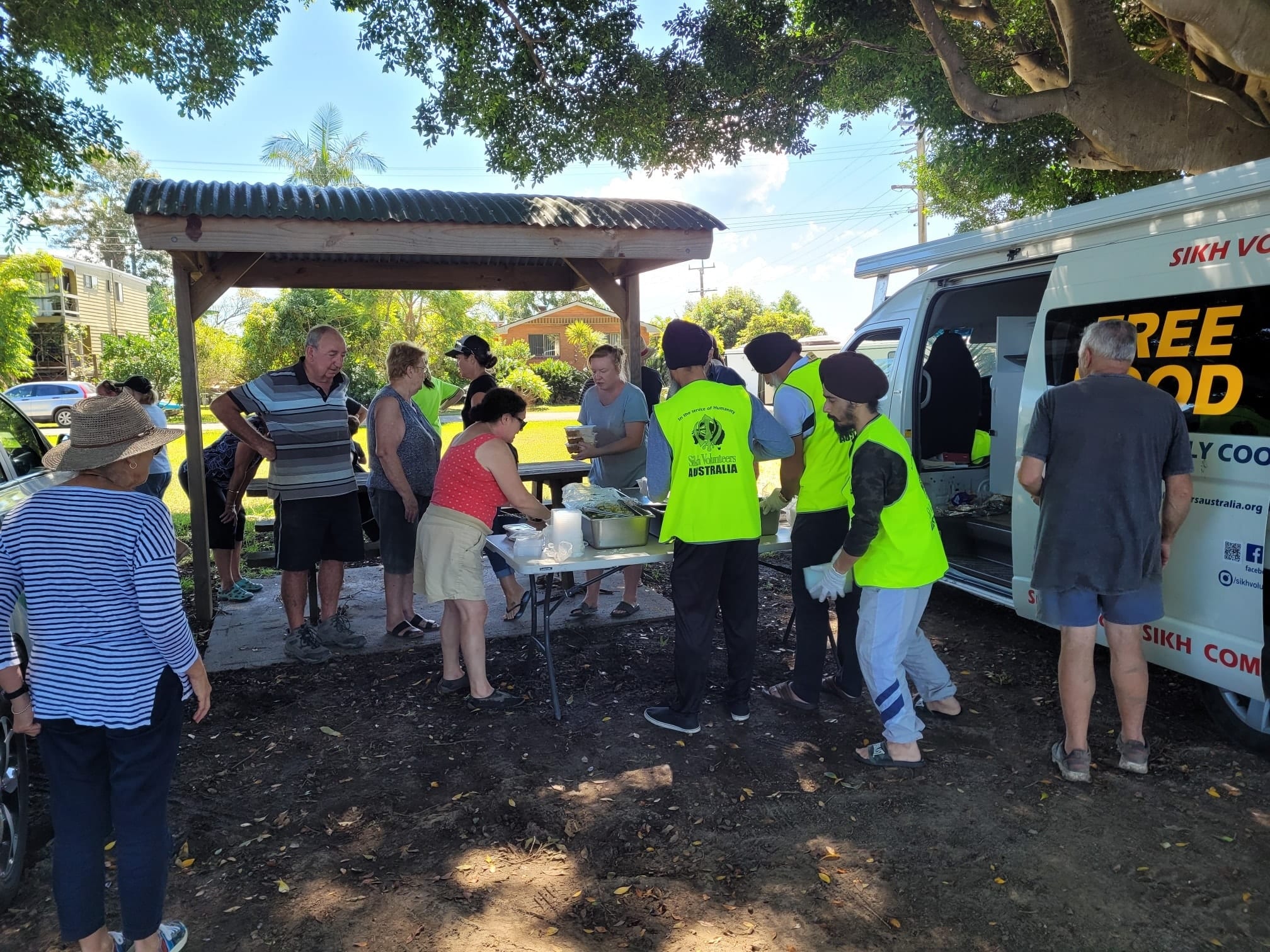 Serving food to SES volunteers at Taree.