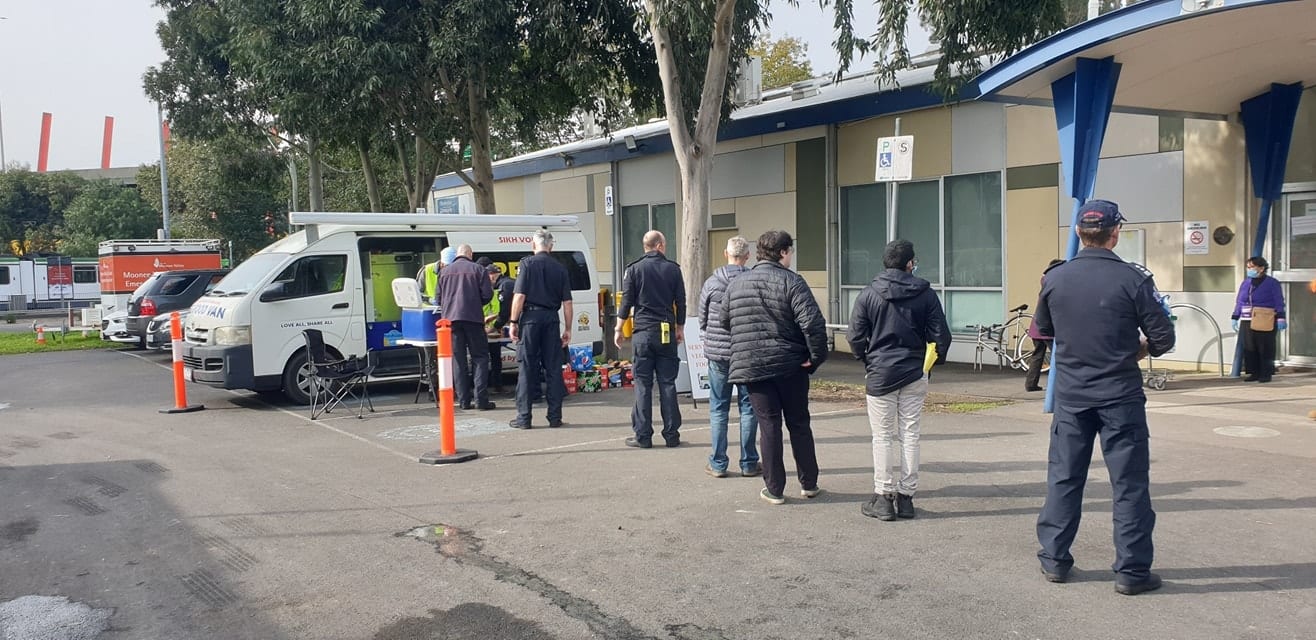 On Sunday (6 July 2020) with the help and coordination from the Victorian Department of Health & Human Services and Victoria Police. Sikh Volunteers Australia Team were able to serve 1,325 meals in the Kensington & Flemington commission houses.
The freshly cooked vegetarian meals were prepared at our new professional kitchen in Melbourne's south eastern suburb of Devon Meadows. It was estimated that there will be about 1000 meals for lunch and nearly 1000 more for dinner daily.
Tower residents have been grateful for the fresh deliveries, sharing messages – 'Thank you, this is the first time we are seeing a hot meal'.
Hot meals were also served to the frontline staff supporting the residents.
Post Article Report (12 July 2020):
The Sikh Volunteers Australia team is honoured and humbled to have served free food to those at Flemington tower's, along with other services and agencies (government and non-government) for the past days. Saturday 11 July, was our last day serving food at Flemington apartments and glad to be able to provide hot meals at the location.
We would like to thank everyone for their well wishes, kindness and encouraging words. We wish everyone good health. Stay home, Stay safe.