Sikh volunteers have served 1,325 free meals overnight to housing commission residents who were suddenly forced into coronavirus lockdown in Melbourne.
The hard lockdown was imposed by Victorian Government on Saturday in a bid to contain an outbreak after 27 people in the towers tested positive to coronavirus.
More than 3000 tenants were unprepared for the sudden lockdown and many had been left without groceries and other supplies.
The lockdown was imposed by the government on Saturday to stop the spread
27 people in the North Melbourne and Flemington towers tested positive 
More than 3000 tenants were unprepared and without groceries and supplies
Sikh volunteers didn't come into contact with any residents and left food outside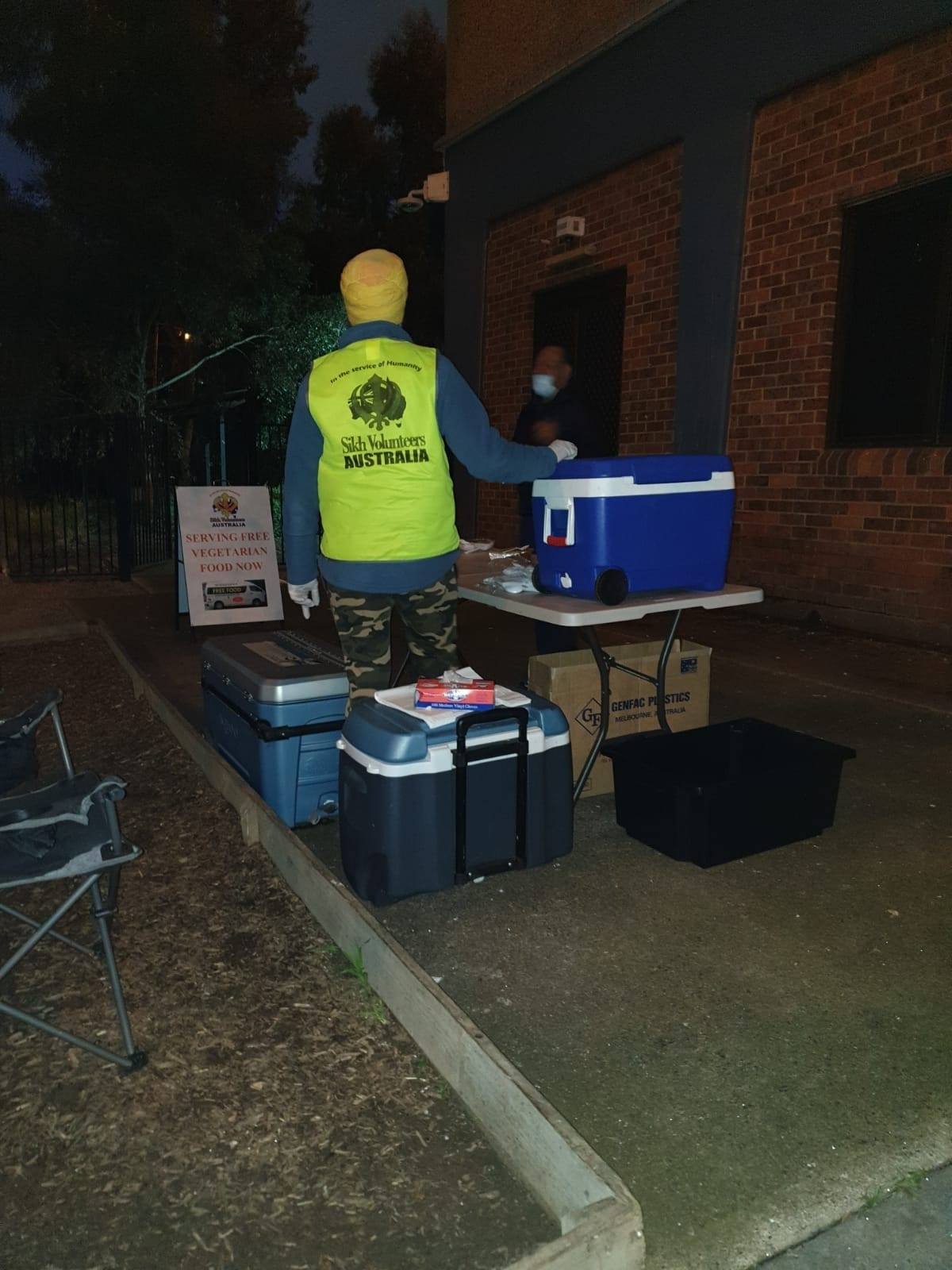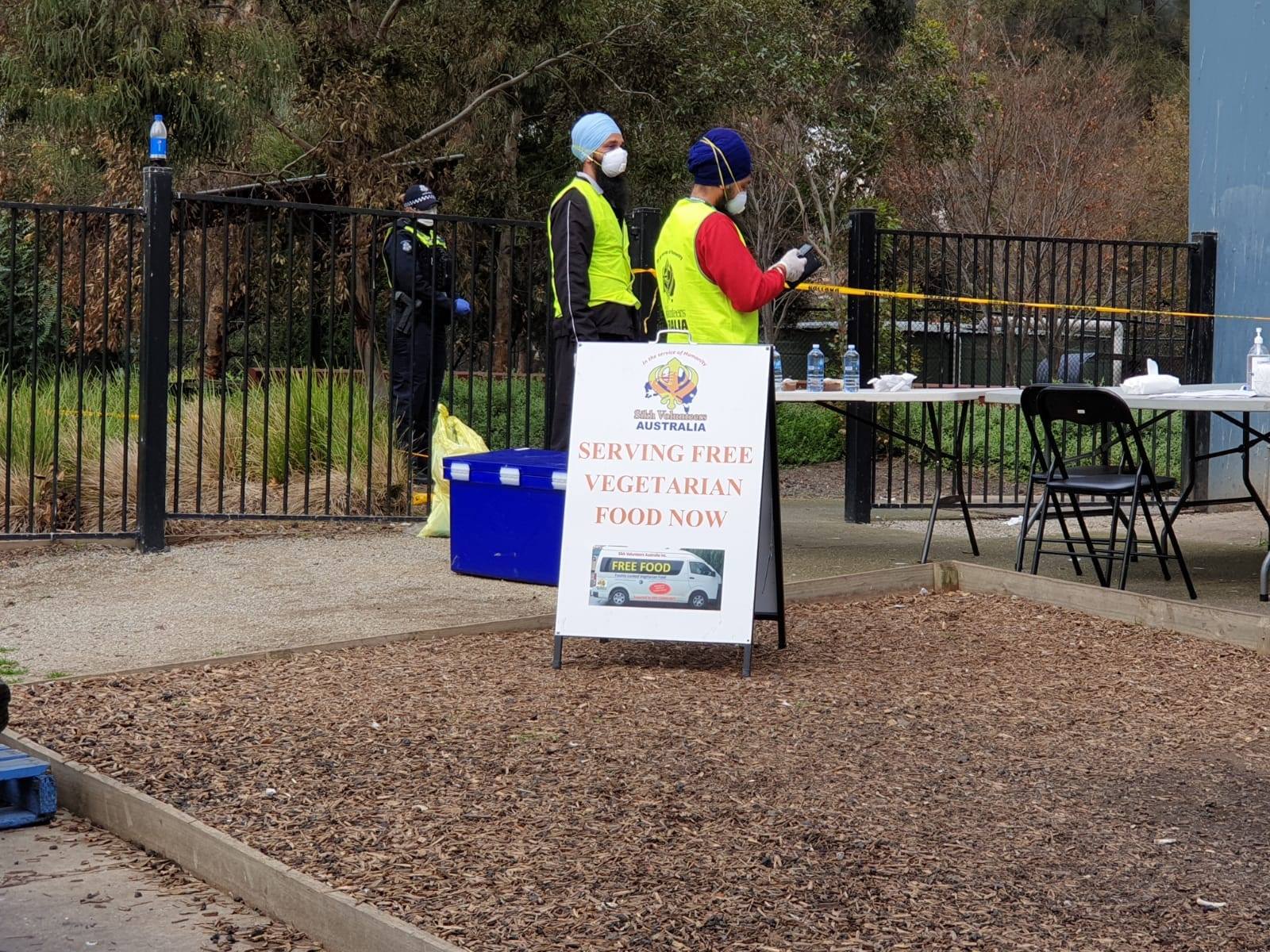 MELBOURNE, 6 July 2020:
(Courtesy of Daily Mail Australia)