Residents under police guard at the Flemington and Kensington towers received veggie curries from the volunteers.
MELBOURNE, 6 July 2020:
(Courtesy of HUFFPOST )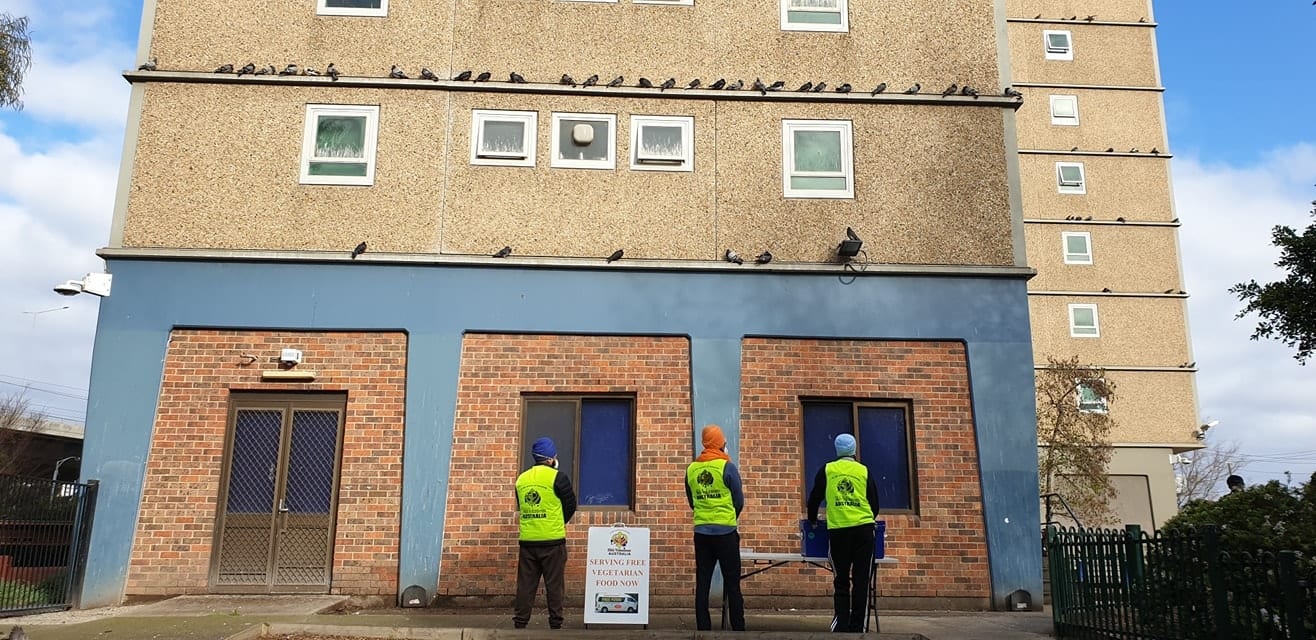 "The Sikh Volunteers Australia community organisation has been delivering meals to Melbourne locals since the coronavirus outbreak in March.
However, their biggest COVID-19 food drive has just begun at Melbourne's public housing towers where residents are under an unprecedented police-guarded lockdown that has been likened to being contained in "prison."   
On Sunday the volunteer-run organisation provided 1,325 meals – all funded by donations – to residents in the Flemington and Kensington towers, and on Monday they strived to provide more to meet increased demand.