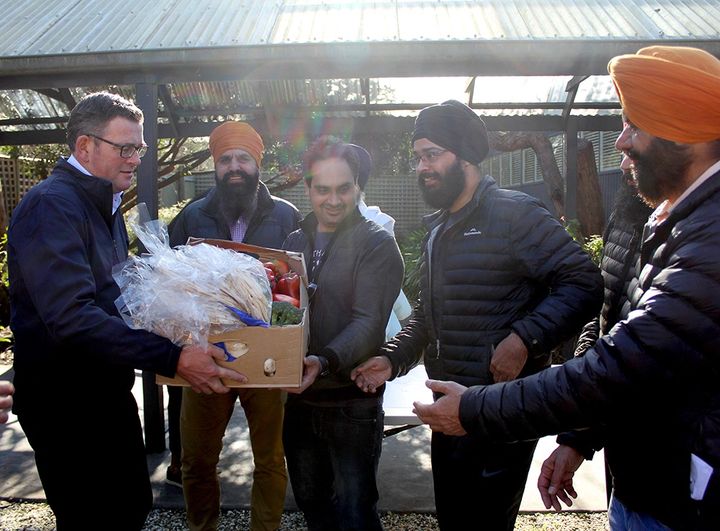 The Hon. Daniel Andrews, Premier of Victoria State, today visited the new home of Sikh Volunteers Australia in Langwarrin and brought along fresh veggies for the Free Food Kitchen – we are thankful for your kind and supportive gesture Sir!
The Member for Cranbourne, Hon. Pauline Richards MP was also present during the visit to join the Premier in announcing the massive $750,000 in funding to expand the capacity of the Sikh Volunteers Australia.
"The pride of this community and the pride of the South East, this is more than well-deserved.", Pauline Richards, MP.
The Victorian government has always provided support to the Sikh Volunteers Australia's humanitarian efforts. By providing assistance and help to facilitate the Free Food Van delivery programme to vulnerable individuals and families during the COVID pandemic difficult times, many times providing advisory and guidance to enable our volunteers to reach more disadvantage members of our community during times of need.
The Premier came with good news too – committing to provide additional support in expanding our cooking facilities and kitchen. For our new home and operational location in Langwarrin, the government will help with building an expanded kitchen and a new community centre for people to sit down and share a meal.
In addition, for the purchase of 2 new Free Food Vans for Sikh Volunteers Australia, expanding our capabilities to provide up to 10,000 meals a day.
"We're helping build a new community centre for people to sit down and share a meal.

Plus two new vans to deliver food and water to those in need.

It means the hardworking team can continue their vital community work
and we're so proud to support them."                                                                                  – Hon. Daniel Andrews, Premier of Victoria.
Posting on the Premier's Facebook Page on his visit to Sikh Volunteers Australia new home in Langwarrin.
(Facebook: Dan Andrews)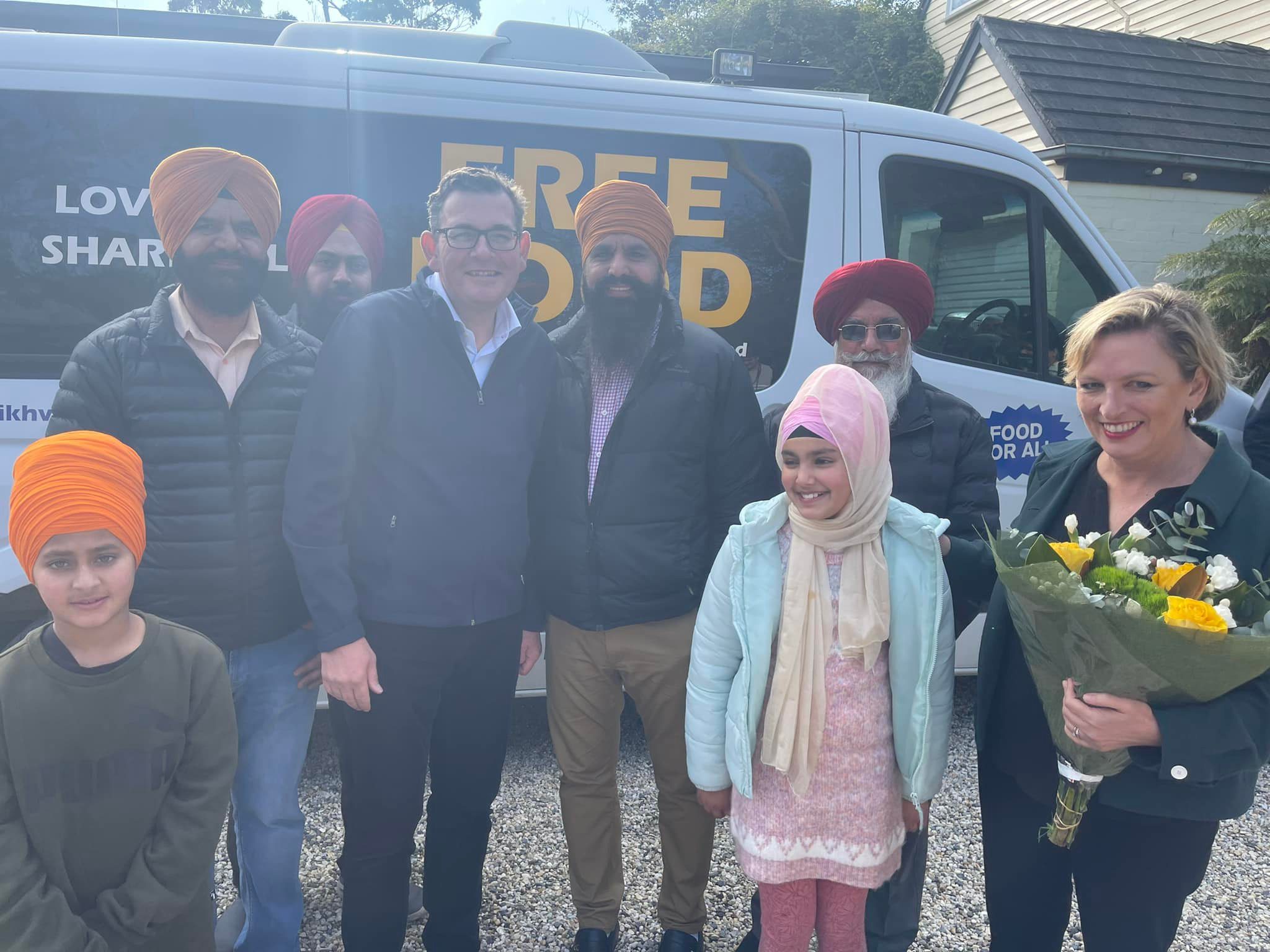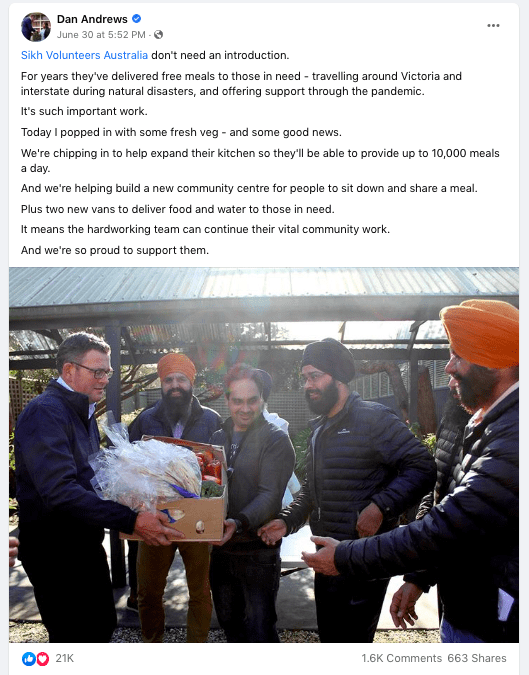 Hon. Daniel Andrews (Premier of Victoria) and Hon. Pauline Richards MP (Member for Cranbourne) with Sikh Volunteers Australia volunteers and their families during the visit.