Sikh volunteers are delivering 1500 free vegetarian meals, bottled water and supplies to flood-affected communities in Lismore after driving 22 hours from Melbourne.
Members of Sikh Volunteers Australia (SVA) began driving from southeast Melbourne at 6am on Tuesday to arrive at the First Gurdwara of Australia in Woolgoolga on the NSW Mid North Coast at 4am on Thursday.
SVA spokesman Jaswinder Singh said the arduous trip had not been easy as Lismore was virtually isolated from the rest of Australia.
He said they had prepared 1500 meals of soy bean curry with rice in the Gurdwara kitchen on Wednesday morning.
"Soya curry is like a perfect balance of nutrition of protein, carbohydrates and other nutrients. We have been told that there is a food crisis from the last two days in those areas. So we want the people to eat healthy and get their energy back," Mr Singh told Australian Community Media(ACM).
In addition to food, Mr Singh said they will also be taking drinking water and essential supplies such as nappies and sanitary items on board their van.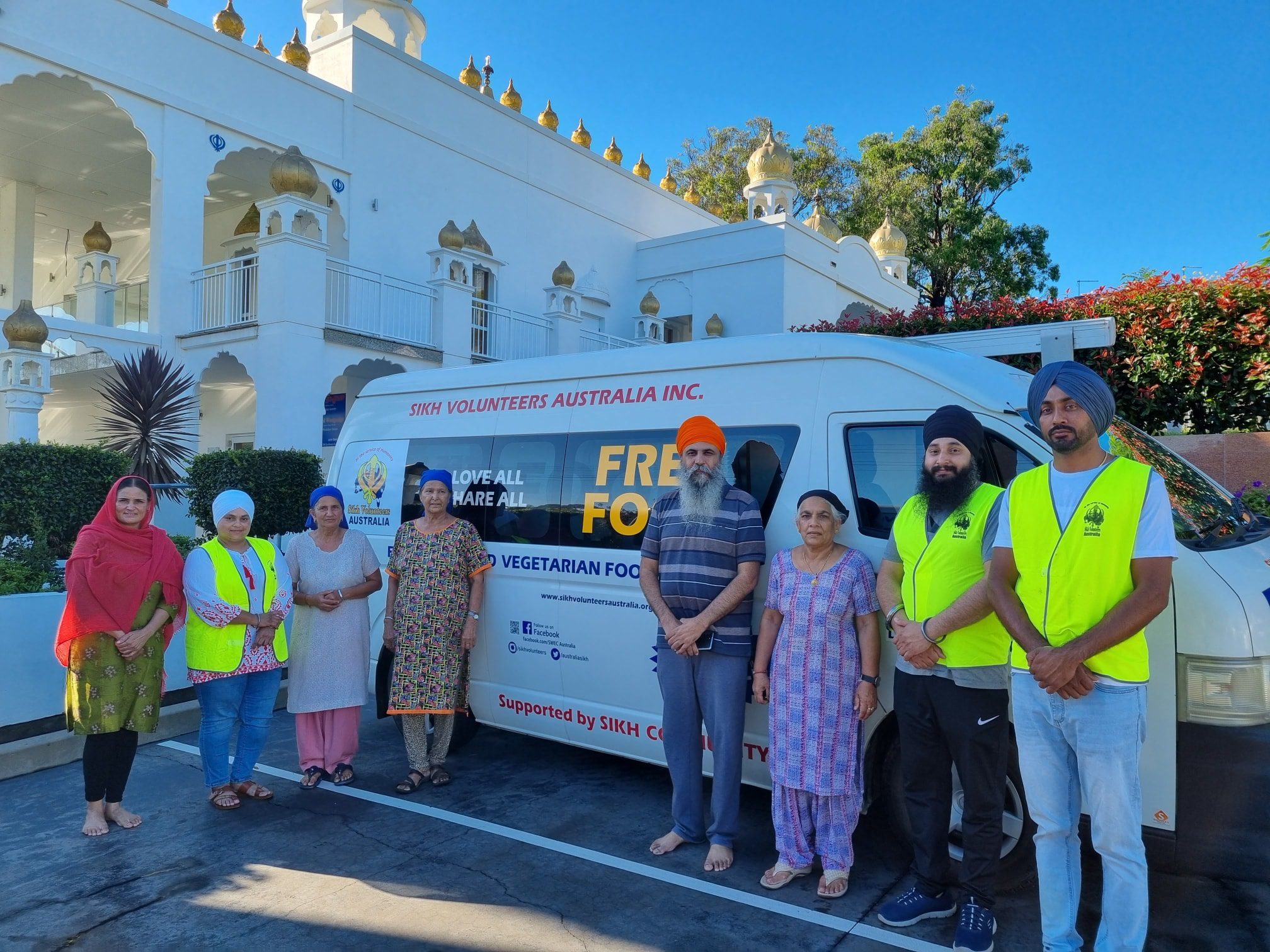 Mr Singh said they decided to travel to Lismore after hearing Lismore and its surrounds was the most flood-affected area. ….Read More
(Article courtesy of Northern Beaches Review)