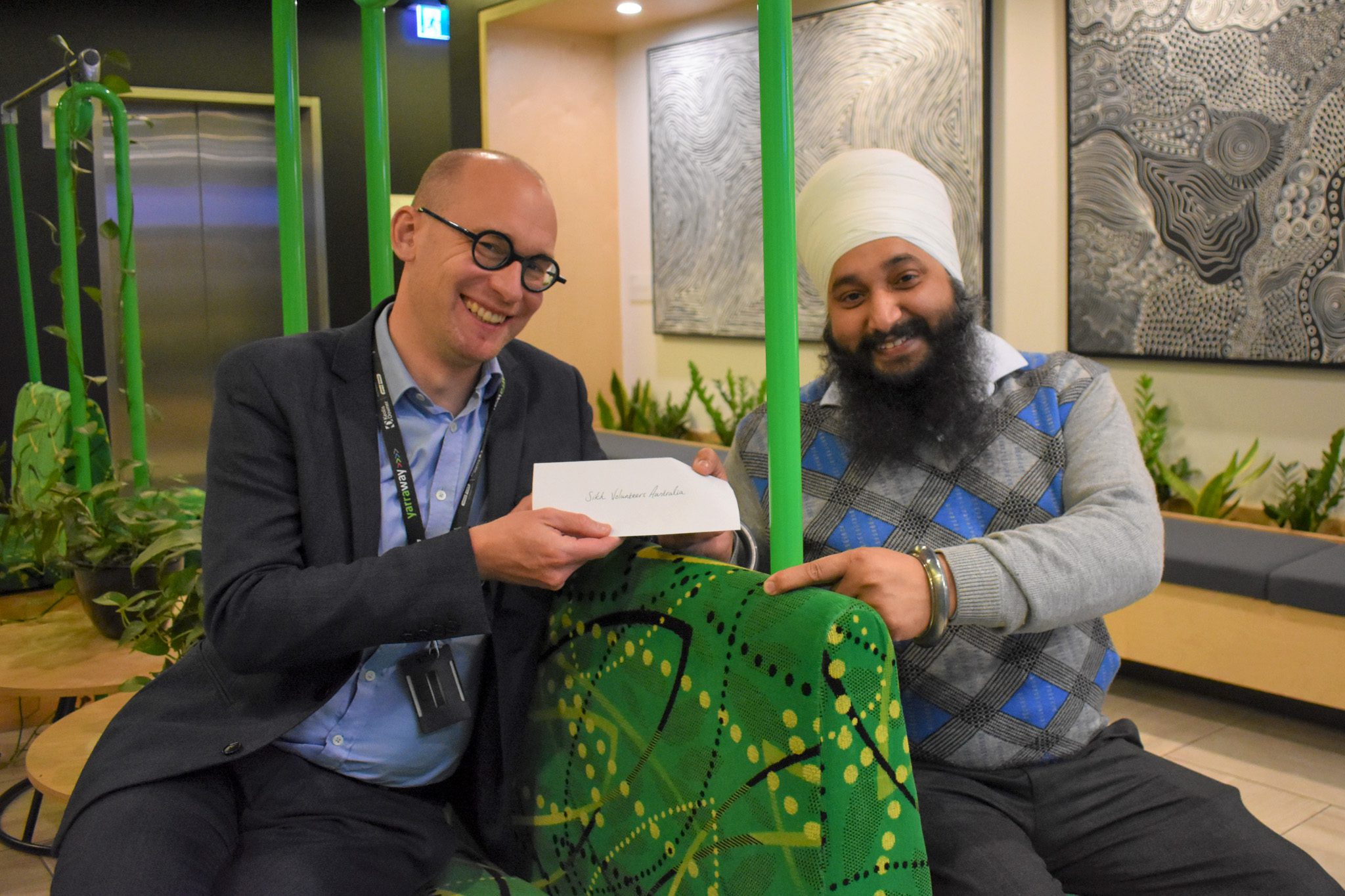 Sikh Volunteers Australia would like to thank Yarra Trams for their amazing support by giving a donation. The funds will be used in various SVA Free Food projects in our community. SVA was represented by Mr Jaswinder Singh, the CEO of Sikh Volunteers Australia and met with Yarra Trams's CEO Julien Dehornoy to receive the financial donation to the organisation.
Yarra Trans have expressed their kind words through their social media posting.
"Sikh Volunteers Australia has been an incredible force across Victoria in recent years providing free meals to those in need, including those affected by natural disasters ranging from bushfires to floods."
The donation was collected over the last few months from unclaimed money left on the trams – ranging from 10 cent coins to $50 notes.
"As with anything else left on the trams, the money was held for 2 months without being collected, so we're delighted the money will be going to a good cause and be put to good use supporting Victorians doing it tough following record flooding." – Yarra Trams